Telephone: Showroom 01686 623535 or Mobile 07802 311155
Steinway
pianos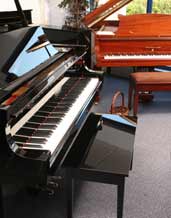 Grand or Upright - a Steinway is a Steinway
Steinway have been making pianos since 1853 and produce instruments of rare quality. Each piano takes up to a year to build and is the choice of 9 out of 10 concert pianists the world over.
Steinway grands come in a choice of styles to suit every taste and space from the "classic concert grand" to the 150th anniversary limited edition piano designed by K. Lagerfield; from the "Rhapsody", inlaid with over 400 mother-of-pearl stars , to "Summertime", hand painted by Timothy Martin.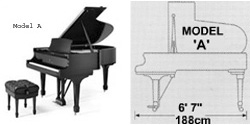 Stuart can supply a range of professional instruments for concert performers the world over. They represent a superb investment for the future. Prices range from £2500 to £92,290.
Choose the case finish from eleven woods including; Kewazinga Bubinga, East Indian Rosewood, Macassar Ebony, Santos Rosewood, figured Sapele, African Cherry, Mahogany, African Pommele, Satinwood, Anigre, Walnut and Cherry.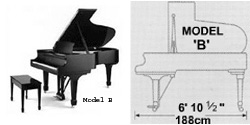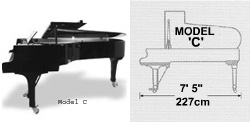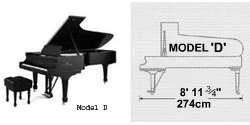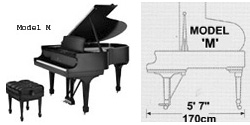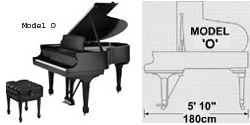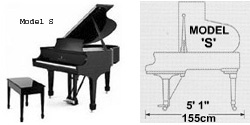 Steinway Uprights
The basic design principles that prove so successful in the making of the grand piano are applied equally rigorously to the uprights.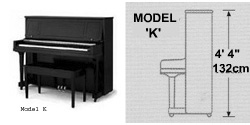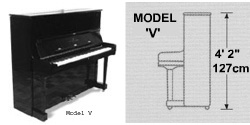 Steinway Quiet Time & Piano Disk 228CFX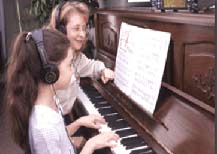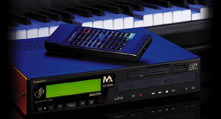 Steinways Quiet Time system allows you to mute an acoustic piano for practise without disturbing others. It also has a midi computer interface.
Steinways Piano Disk virtual reality player system offers solo performance or full symphony orchestra accompaniment to bring your playing to life.
Steinway also produce a range of piano stools and covers to fit all the models as well as a padded transit cover to protect your piano.
Email Stuart for details.