Boston
pianos

The Boston piano combines Steinway experience with volume production methods to bring you a competitively priced instrument with Steinway quality.
Boston pianos have a unique balanced key action, and the Steinway-designed soundboard, made from solid Sitka spruce, gives you more soundboard area than any other similar sized piano.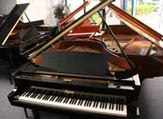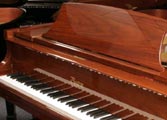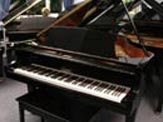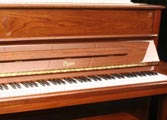 There are 29 Exclusive features in Boston Pianos
Hardwood inserts in keyframe
Hardwood key buttons
Solid straight grain spruce keys
Textured synthetic ivory keys
All wood action parts - No plastic
Extruded aluminium action rail
Steinway patented bevelled flanges
Steinway type perma free bushing
Steinway designed octagonal hammershank
Steinway designed pear shaped hammers
Wisconsin Hard Rock Maple multidirectional pinblock
Nickel plated cut threaded tuning pins
Highest grade steel strings from Roslau
Solid copper wound bass strings
Long fibre, grey iron vacuum cast plate (frame)
Steinway design tapered, solid spruce soundboard
Steinway patent vertically laminated bridge with solid maple cap
Steinway patent duplex scale
Full sostenuto in grands/muffler pedal in verticals
Locking top and fallboard (most grands)
Solid brass hardware
Slow-fall fallboard
Weighted, non warp keyslip
Bevelled cse parts (most grands)
Steinway designed low tension string scale
Steinway Model "A" wide tail design
Steinway type radial bracing (grands) staggered backposts (verticals)
Steinway type fully let in spruce ribs
Ten year warranty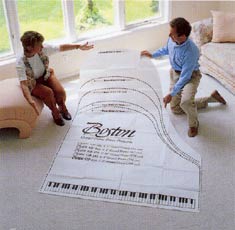 To see how a Boston Grand will fit into your home email Stuart for a FREE life-sized Grand Piano Floor Plan
The Steinway Price Promise
If at any time within ten years of the date of purchase you decide to trade your Boston piano for a new Steinway and Sons grand piano you will receive an allowance equal to the full purchase price of your Boston piano.