Telephone: Showroom 01686 623535 or Mobile 07802 311155
Kawai
pianos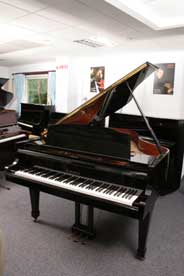 Kawai pianos were founded by Koichi Kawai, a talented inventor, who pioneered many new techniques in piano construction. This tradition has been carried on by three generations of the family and is reflected in their high-tech Pyuyo Grand Piano factory which opened 1980 and is still recognised as the most advanced of it's kind in the world.
Kawai pianos are all fitted with the revolutionary Millenium III action which uses carbon fibre instead of wood hence overcoming many problems with shrinking and swelling and leads to a durable, trouble free mechanism.
Kawai's range of acoustic pianos can be installed with their "Vari-Touch" mechanism which allows you to personalize the "feel" of the piano to suit different players at the touch of a button.
The problem of finding private practise is solved by Kawai's Anytime midi interface which mutes the acoustic piano and allows silent playing through headphones. It also allows midi connection to computers, sound modules etc. The Anytime module can be added to models K2, K3, K5,
Kawai Grand's
The GE series - the GE series keybed is made of extremely strong laminated hardwood then reinforced with an underside steel support beam for maximum stability.
Kawai's use of the Duplex Scale creates rich harmonics in the treble producing a much fuller tone.

These pianos use an exclusive NEOTEX key surface which gives the feel of ivory without the environmental impact.
A "Soft Fall" fallboard closing system protects hands, fingers and your piano from the harm that a jarring close may cause.
All the GE series have three solid brass pedals, including a full Sostenuto Pedal which allows you to sustain the first notes then play staccato over the rest of the keyboard.

The GM series - the GM10 offers the same attention to detail and quality found in Kawai's larger pianos in a petite size to fit any room.
It features a 1519 square inch, solid spruce soundboard; Kawai's exclusive UltraResponsive Action; a string length of 41inches (1052cms); underfelted hammers for greater transference of tonal energy and exclusive ABS Styran Action parts.
The GM-10 has three solid brass pedals including the Sostenuto pedal not often found on baby grand's.
The RX series - Kawai's RX series is a popular choice for home, school, church and teaching facilities around the globe (the RX3C was especially designed for conservatoire use). They have superb tonal depth and resonance and with the wide choice of sizes their beauty will add ambiance to any home, studio or performance venue.
They feature the soft-fall fallboard, duplex scale, 3 pedals (including Sostenuto), synthetic ivory and are lockable.
They have an amazingly responsive touch which will satisfy the artistic needs of any player from absolute beginner to seasoned professional.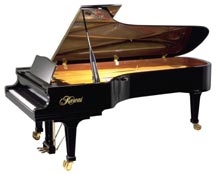 The EX Concert Grand - the pinnacle of Kawai's range is this renowned concert piano - a world-class instrument that readily translates artistic intentions into reality.
Each EX Concert Grand is individually handcrafted from the finest materials. After completion it is painstakingly tested and adjusted in Kawai's unique anechoic chamber. State-of-the-art computer systems evaluate every aspect of the pianos tonal performance and only then is your EX ready for it's ultimate destination - the concert stage.
Kawai Uprights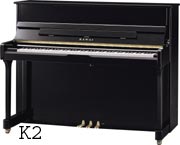 Kawai's K series of uprights offer a level of tone quality and performance that rivals many grand pianos. Their sturdy construction offers years of reliable service making the K series excellent for auditoriums, schools and other institutional settings.
They feature the Millenium III Action made of ABS Carbon; a new composite material created by the infusion of carbon into the existing ABS Styran. ABS-Carbon is incredibly sturdy and rigid, allowing Kawai to make their action parts lighter without sacrificing strength. The lighter design makes the Millenium III action tremendously fast and effortless for the player. Their repetition and responsiveness are superb.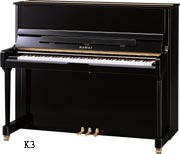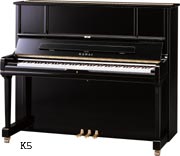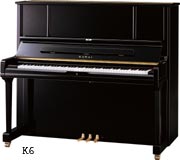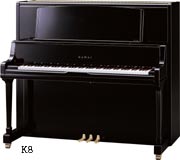 Kawai Digitals
Eighty years of experience crafting the world's finest acoustic pianos, affords Kawai engineers a wealth of knowledge from which to develop stunning digital pianos. The versatile CP ensemble range offers vast selection of sounds and styles, while ground-breaking acoustic technology integrated within the DP1 and CA91 establishes a new standard of audio reproduction.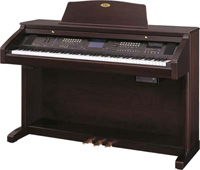 CP136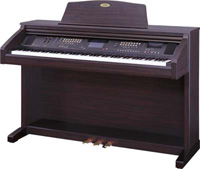 CP116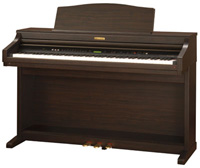 CA51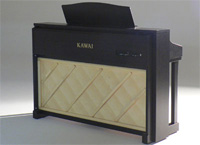 CA91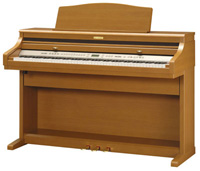 CA71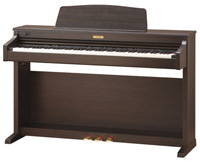 CN41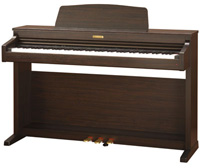 CN31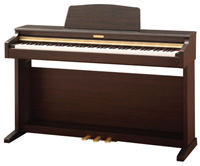 CN21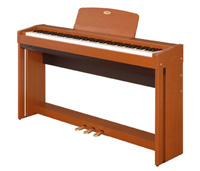 CL30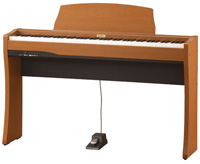 CL25
MP8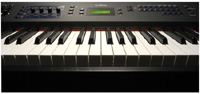 MP5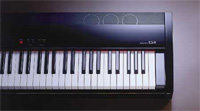 MP8
Kawai PR1 piano recording system
To complement their pianos Kawai produce an Acoustic Piano Recording System which allow you to record the piano, or another instrument, enhance the performance with digital effects, and burn the results onto a CD.
Specifically designed for piano recording the PR1 is easy to set-up and operate.