Telephone: Showroom 01686 623535 or Mobile 07802 311155
Stuart Jones
Pianist/Composer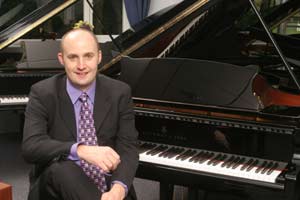 Stuart Jones started piano lessons at the tender age of 4 and his talent and passion for the piano soon became apparent. After passing his Grade 8 piano he went on to study at the Welsh School of Musical Instrument Making and Repair; emerging three years later with a Diploma in Piano Tuning.
The college closed in the same year that Stuart graduated and showing the entrepreneurial spirit that was to build into the success story we know today, Stuart bought up many of the schools tools and pianos and set about renovating them - Stuart Jones Piano Sales was born.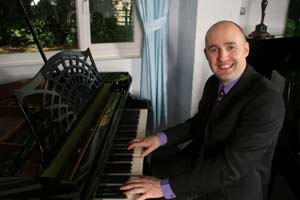 In 1991 Stuart moved his piano renovations into a small unit on the Lion Works in Newtown where he stayed until 2000 when the business moved into a unit on the new Mochdre Enterprise Park. Quickly outgrowing this Stuart now has a large showroom and another unit for repairs with plans to expand further to provide extra showrooms and practise rooms.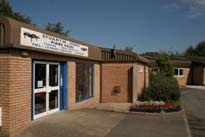 Stuart is also a very talented pianist and can be found on his nights off playing to delighted audiences both far and wide.
Amongst everyone's favourite piano classics Stuart plays many of his own compositions, "I love composing - it's an electrifying feeling," said Stuart, "It's as if I have a whole bank of music in my head," and with the ability to record ten or twelve compositions a night you have to believe him.
Stuart's classical training and influences show through in his compositions and he favours simple, haunting melodies fused with complex chordal accompaniments.
Stuart's dedication and professionalism was recognised in 2006 when Steinway & Sons appointed him their authorised agent - one of only six in the UK.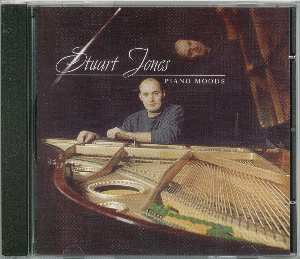 Piano Moods
Debut Album by Stuart Jones
All Creatures Great and Small
Moonlight Sonata
Blue Eyes
Prelude in E Minor
Inspirations
September 16th
Cascades
Wind Beneath My Wings
Prelude in C
Sometimes When We Touch
Humoresque
Loving You
Titanic
Moments
You are listening to an excerpt from September 16th.
PLEASE NOTE the quality of this track has been reduced to compensate for a smaller file size.
To purchase a copy of Piano Moods please contact Stuart
COMING SOON!
The long awaited second album by Stuart Jones.
Add your name to the email list and be the first to know when it is released.